A lot of people nowadays are busy with their tasks at the workplace and sometimes bring the work at home to do. They rarely have time to cook for themselves, let alone the house chores. But now don't worry; you have special assistance to help cleaning messes in your home. They are the automatic robotic vacuums. These vacuums have a small size and shape like a flat disk. They can move automatically under your control. You can rest and do your prioritized work while the robotic vacuums clean floors and rugs for you. Besides saving time, they can clean flawlessly better than traditional brooms.
If you want to know about the product, this article will explain more usages and advantages to you. Also, it will bring the top 8 best automatic robotic vacuums.
8. Neato Botvac D5 Connected Robot Vacuum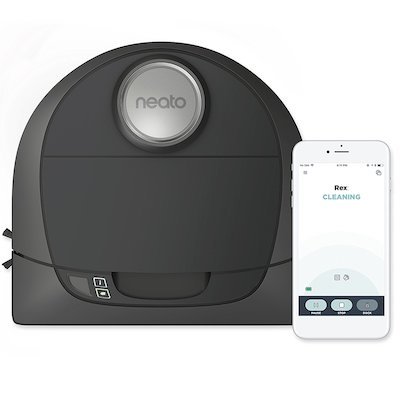 You don't have handle broomstick and mop anymore. You can just simply control this automatic robotic vacuum via smartphone. Through the app, you will get a notification after the machine finishes. Interestingly, it has a laser smart navigation to move around messy areas and clean with combo and side brushes. It has the flat and thin size to be able to reach under sofa and bed.
Pro:
Technology to scan cleaning spots
Has D shape design to reach hidden dust
Con:
The wheels are a bit squeaking
Quite hard to clean the filter
7. ECOVACS DEEBOT M80 Pro Robot Vacuum Cleaner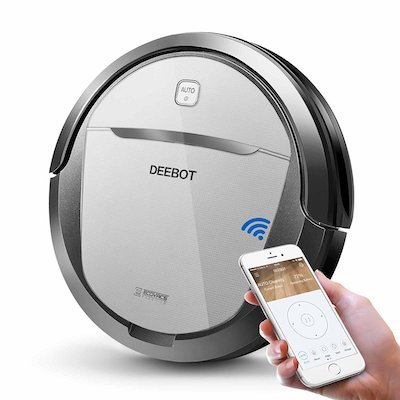 Nothing can beat this multi-function automatic robotic vacuum. To be exact, it has the ability to vacuum, and also swab the floor. It is built-in with a water tank that can store 500 ml liquid. After sucking all debris like hair, fur, dust, the machine will be a mop. In short, you can rest peacefully and everything will be done by its 5 stages of the cleaning system. It won't produce loud noise to disturb you.
Pro:
Works duration up to 110 minutes
Suitable for thin carpet, hardwood, and tile floor
Mobile phone control
Con:
Possibility stuck under furniture
Hard to control route
6. Shark ION ROBOT 750 Vacuum RV750
Wonderfully, you are not only able to control functions on a smartphone app, with this automatic robotic vacuum you even can do voice command too. For instance, you can schedule the robot to clean daily. It uses lithium ion battery as main power. The dual spinning side brushes will collect and suck all messes inside. The smart navigation will scan surroundings and move smoothly.
Pro:
Comes with many extra tools
Self-cleaning brush roll takes care of hair and fur
Quiet operation
Con:
Short operation time; 1 hour
5. Housmile Robotic Vacuum Cleaner
No matter cigarette, dust, hair, mite even small pieces of paper, this automatic robotic vacuum can take care all of them. It is due to 5 motors, 4 side brushes and dual filters of the machine. What is more amazing is that it has two modes to perform. One is for a small room and another is for big space. The two rolling wheels will help to improve the movement. It will go thoroughly.
Pro:
Easy to control by pressing a button
Three functions; sweeping, vacuuming and filtering
Works for 1.5 hours
Con:
Takes long time to recharge 4-5 hours
Quite thick hard to go under the sofa
4. ILIFE V3s Pro Robotic Vacuum, Newer Version of V3s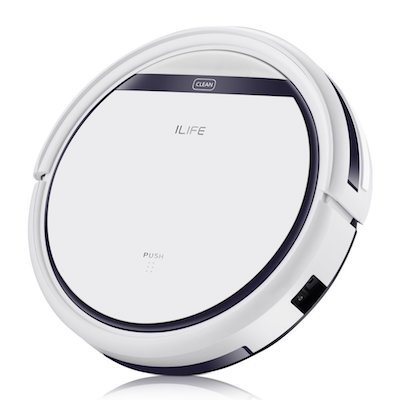 You can enjoy using this multi-modes automatic robotic vacuum. For instance, there is auto clean, edge clean, spot clean, and schedule clean. It has a slim body and low profile which is perfect to go under any furniture without trouble and clean dirt there. Moreover, you can use this machine from distance with a remote control. It can run and avoid bumping other objects.
Pro:
Returns to recharge automatically
One click to turn power on and off
Con:
3. ECOVACS DEEBOT N79 Robotic Vacuum Cleaner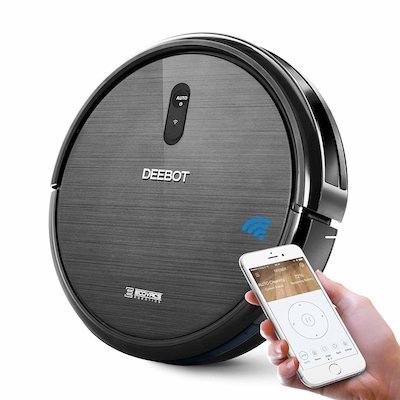 This is a wireless automatic robotic vacuum. You can control the whole operation through your smartphone. It has dual wide reach nylon brushes and a deep-reach helix brush roll to collect and suck even stubborn messes. It uses battery power and works continuously up to 100 minutes. To protect itself, this robotic vacuum has anti-collision sensor to prevent bumps.
Pro:
Works quietly
Smart motion navigation
Con:
Takes long time to find the base
2. [BoostIQ] eufy RoboVac 11+ Robotic Vacuum Cleaner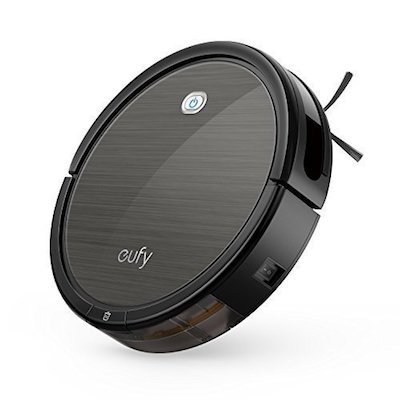 Meet this self-charging automatic robotic vacuum. This black vacuum cleaner has strong suction power to get rid of debris on the floor and carpets. Furthermore, it is constructed to have durable feature. It has tempered glass cover to prevent scratches and drop sensor to not fall or bump. As mentioned, it can find the way to its own base when the battery is low.
Pro:
High-performance filter
Easy to control with a remote control
Words for 100 minutes
Con:
1. iRobot Roomba 690 Robot Vacuum
This intelligent automatic robotic vacuum will reduce your hardship at home or office. It has dual surface brushes and along with edge sweeping brush to clean with the ultimate result. This vacuum has navigation technology to move for messy spots. It can deal with any debris from small to large size. For more information, the cleaning head of it is self-adjustable to perfect height for effective vacuuming.
Pro:
Connectivity to smartphone
Recharges automatically
Con:
Conclusion
In short, it is obvious that the high-quality automatic robotic vacuums can provide ultimate benefits to users. For instance, they can save time and effort. You as the owner can spend time on other things. They have functions that you can set and complete the mission successfully. They are long-lasting. As you may have already seen the greatest automatic robotic vacuums above, you can compare them carefully and consider purchasing one.