One of the daily house chores to do is cleaning off the floor to get rid of dust laying every corner of your home. Since it is what you have to do every single day, it can be troublesome and tiring. Somehow it can be irritating too if the work is not well-done. So you need a way to guarantee a great result and help you throughout the process of cleaning. Upright vacuum cleaners are better than broom when it comes to collect dust. They are easy to use, you just have to turn the power on and move over to where dust lying.
If you are interested in this product, you can find out more from the text below. It will introduce the top 10 best upright vacuum cleaners to you.
10. Shark ION Rocket Vacuum IR101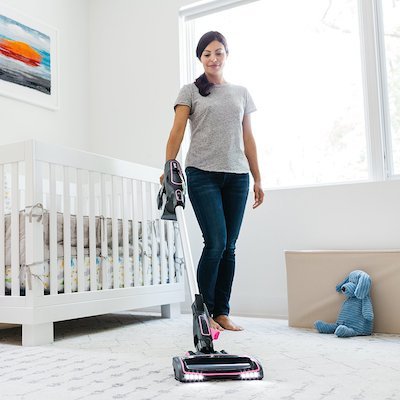 This is a lift away vacuum cleaner which weighs only 13.67 lbs. This product is attached to a container and a lengthy cord of 30 feet. The cord has a comfortable grip handle where you can grab during vacuuming. You can use it to clean carpet and furniture. In the package, you will receive a hard floor hero, a pet power brush, a dusting brush, and a crevice tool. Just press one button and start the task.
9. Bissell CleanView Bagless Upright Vacuum 1330
Due to the two main features, you can trust the quality of this lightweight upright vacuum cleaner. To be clear, it has powerful suction and innovative brush which work together to vacuum dirt and clean the floor. And the brush is rotatable on the carpet for the better spotless condition. You can attach additional tools such as extension wand, turbo brush, crevice, and more to the machine.
8. HOOVER WindTunnel Bagless Upright Vacuum UH71250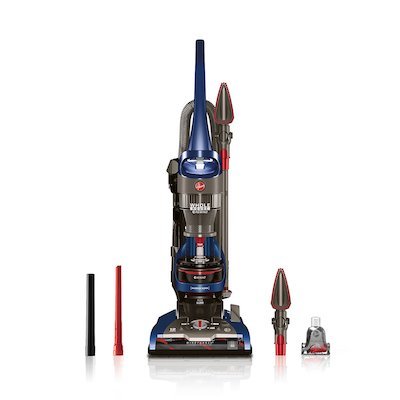 It is worth your money and be able to offer great service than other machines can. This is a multi-function upright vacuum cleaner. It has a brush moving and wiping the hard floor and carpets, and at the same provides you a long wand. Thus, you can clean every space; under the furniture, ceiling, corners, etc. Moreover, all debris and dust that the vacuum sucks will go into an external and washable bin.
7. Shark DuoClean Rocket Upright Vacuum (HV382)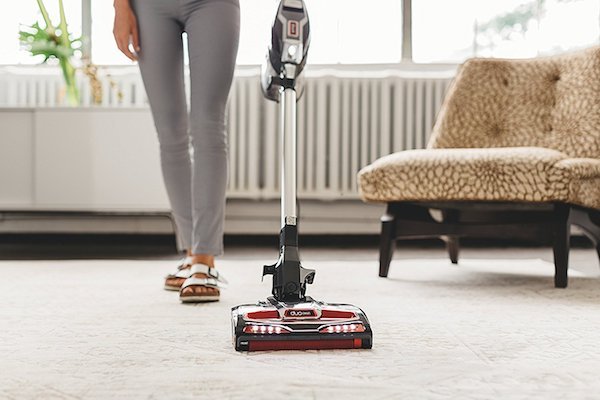 Along the way of the cleaning with this amazing and lightweight upright vacuum cleaner, you will experience comfy. It is very easy to use as you just hit the button to start the operation. It is designed with a long and comfortable ergonomic handle, while the bottom part has swivel steering for smooth mobilizing. In short, you can hold and control on the machine at ease. It can store dust up to 2 litters.
6. Eureka A EXACT Pet Bagless Vacuum Cleaner (AS3001AA)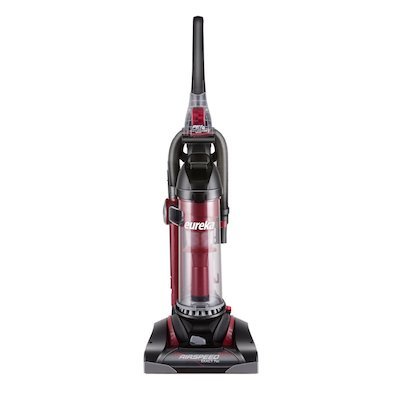 Fantastically, you will never replace other product with this great cleaner. It has dual functions in one. For instance, it is an upright vacuum cleaner and also a lift away cleaner for portability. Basically, it can transform into another shape with one press button. Furthermore, this cleaner has LED headlights so you can vacuum at night and see clearer. You will also get a premium pet power brush to clean off pet hairs.
5. Shark Rotator Vacuum (NV501)
Let's look at this airspeed technology upright vacuum cleaner. You can do the cleaning conveniently with height adjustment feature. It allows you to adjust to 5 levels so you can make sure the vacuum reach every area. Plus, there is another long flexible hose up to 8 feet for better outreach. It contains high-efficiency allergen filter and a dust cup filter that is detachable and washable.
4. Black+Decker BDASL202 AIRSWIVEL Vacuum Cleaner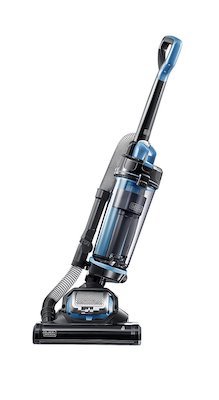 It is so slim and ultra-light that every housewife will love. This upright vacuum cleaner has charcoal gray color and weighs less than 5 lbs. Also, you can adjust the height and the total length of this product is 46.4 inches. Interestingly, this vacuum has LED headlights to shine on the floor for you can see dirt visibly. You will receive extra tools for various cleaning purposes.
3. Dyson Ball Upright Vacuum
You can finish your household duty chores quickly with this multi-floor vacuum cleaner having 12 amp motor. The vacuum cleaner has a long cord of 25 feet so you can move quietly far from electric outlets to clean spots. Thanks to its potent rolling brush, it can clean on all types of the ground like carpets, hard floors, stairs and more. There is a pet turbo tool attaching to the vacuum to remove hair.
2. Bissell 9595A CleanView Bagless Vacuum
This tall upright vacuum cleaner is a compact and lightweight product. It has dimensions of 12.5 inches by 13.5 inches by 44 inches, while it weighs only 15.5 pounds. It has another long hose to vacuum dirt. It also allows you to attach additional tools to operate as well. This vacuum cleaner has the motor of 10 amps and produces strong energy to suction all stubborn debris.
1. Shark Navigator Professional NV356E
Last but not least, this is the perfect portable upright vacuum cleaner. Unlike other products, it doesn't have cord; instead, it uses power from the rechargeable battery. You can move it around to every area of your home or other places without concern of finding electric outlets. You can turn this tall vacuum into the handheld cleaner. Wonderfully, there is controlling panel where you can set speed and more settings.
Conclusion
Using high-quality upright vacuum cleaners can bring you a lot of benefits in lifestyle. They have the ability to remove allergen from the air so you can breathe and stay in hygiene environment. They can vacuum small debris and hair clearly from the floor. They have long handle for you can handle well and consume less consumption. You don't have to go directly to stores when you can compare features and qualities of the finest products from above. The top 10 upright vacuum cleaners will offer the most satisfied performance.